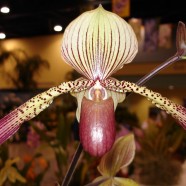 Our next meeting is
Monday, November 13th
at 7:30 PM
---
---
Our guest speaker this month will be Mark Reinke of Marble Branch Farms – he will be giving an interesting talk on Miniature and Compact Cattleyas – hope to see you there!
As always, visitors are welcome!
---
---
TOS meetings are held in the Doris Duke Center building at Sarah P. Duke Gardens, on Duke University campus in Durham, NC.