Next Meeting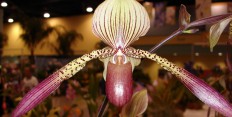 The next meeting will be on Monday, October 12th at the Sarah P. Duke Gardens in Durham.
We will be watching the AOS Webinar presentation, "Catasetums: Growing and Loving!" given by Fred Clarke (of Sunset Valley Orchids).  Those of you who have heard him speak before know he is a fabulous speaker.
The Orchid Trail will be selling Catesetums, Cycnoches, and other allied genera to go along with the plants in the talk!
As always, visitors are welcome!
Upcoming Events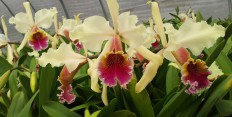 October 11: Triad Orchid Society Auction – Greensboro, NC
October 15-25: NC State Fair Flower Show Exhibit – State Fairgrounds, Raleigh, NC
October 17: Monthly AOS Orchid Judging at the Carolinas Judging Center in Greensboro, NC – Plants must arrive between 10:30 – 12:30
October 31: 9:30am – TOS Show Committee Meeting @ Nancy Harvey's home: 3502 Manford Drive, Durham, NC
November 21 – 22: Triangle Orchid Society Show – Doris Duke Center, Sarah P. Duke Gardens, Durham, NC