Next Meeting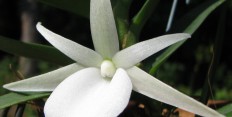 Our next meeting will be on Monday, February 9th at the Sarah P. Duke Gardens in Durham.  Our guest speaker will be Bob Davidson of Carrboro Tropicals, discussing Oncidium Alliance orchids.
As always, visitors are welcome!
Upcoming Events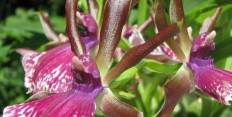 Remember to pay your Membership dues for the 2015 year – you can either mail it in or bring it to the next meeting.  By paying your dues, you help TOS continue to provide the membership with speakers & exciting events.  Click here for more information.
Feb 6th – 8th: SC Orchid Society Show at Riverbanks Zoo and Garden in Columbia, SC
Feb 14th: Darwin Day at the Museum of Natural History in downtown Raleigh.  TOS will be participating!
Feb 20th – 22nd: Virginia Orchid Society Show – Stranges Garden Center, Richmond, VA
Feb 27th – March 1st: Triad Orchid Society Show – Council of Garden Clubs, Greensboro, NC