Next Meeting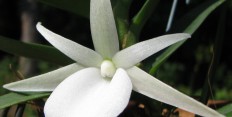 Our next regular meeting will be at 7:30pm on Monday, October 13th, at the Sarah P. Duke Gardens in Durham.
Our guest speaker will be Tom Harper from Stones River Orchids in Tennessee.
As always, visitors are welcome!
Upcoming Events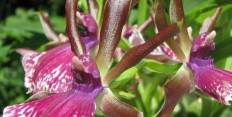 October 4th & 5th: Piedmont Orchid Society Show at Robinson Hall on UNC-C campus in Charlotte, NC.  Saturday is 10-4, Sunday Noon-4.  As a bonus, there will also be a Bonsai show at the same location.
Contact the TOS to volunteer – we are going to set up a table exhibit, so we need blooming orchids from our membership!  Also, if anyone is able to help with setup on Thursday or takedown on Sunday, contact the TOS using the link at the top right of the page.