Next Meeting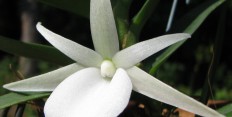 Our next regular meeting will be at 7:30pm on Monday, November 10th, at the Sarah P. Duke Gardens in Durham.
We are excited to have David Off from Waldor Orchids as our guest speaker.  He will be discussing "Collecting Antique Cattleyas."
As always, visitors are welcome!
Upcoming Events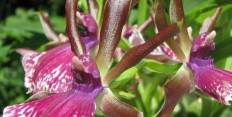 TOS Calendars featuring images of our own members' lovely flowers will be for sale soon!  Perfect for the orchid lover!
Remember the December meeting will be our always-popular Holiday Party & Potluck Dinner!  It will begin at 6:30pm – a little earlier than our usual meetings.  There will be an orchid auction, raffle, and lots of fun, so plan to attend!