Next Meeting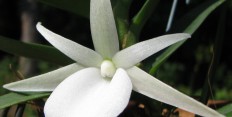 Our next meeting will be at 7:30pm on Monday, May 12th, at the Sarah P. Duke Gardens in Durham.
Lucinda Winn of J&L Orchids will be speaking on Miniature Orchids!  They will be bringing plants to sell.  Remember you can also pre-order exactly what you want from their website for delivery to the meeting, and you will receive a 10% discount.
As always, visitors are welcome!
Upcoming Events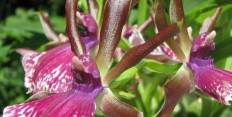 Saturday, May 17th: TOS Spring Orchid Auction!  Come out to the White Oak Shelter at Crabtree Lake Park and bid on some beautiful new orchids!
At the July 14th TOS Meeting, there will be a Member's Plant Sale.  So, plan ahead while repotting and dividing this spring!
August 2nd: TOS Grower's Day at JC Raulston Arboretum.  Save the date!  More information to come.
Recent Publications
2014 Newsletters

May

June

July

August

September

October

November

December