Next Meeting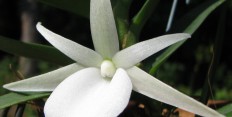 Our next meeting will be on Monday, July 13th at the Sarah P. Duke Gardens in Durham.  Do you know how to stake an inflorescence, clean up foliage, and make your orchid look its very best?  You will after the meeting!  Our guest speaker will be our own Harry Gallis, who will be discussing how to get your plants ready for exhibition.  With our show coming up in November, this is the perfect time to learn a little more about getting your plants ready to show off!
As always, visitors are welcome!
The TOS Bylaws have been revised and will be voted on at our next meeting – take a look and let us know if you have any comments!  CLICK HERE!
Upcoming Events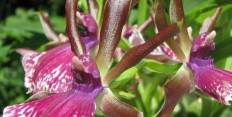 Click here to see the full list of all upcoming events!
July 21: Durham Garden Forum – Gardeners' Fair – 6:30pm-8pm – Sarah P. Duke Gardens, Durham, NC
July 25: TOS Grower's Day – click for details! -9:30am-3pm – JC Raulston Arboretum, Raleigh, NC
August 1st, 9:30am: TOS Show Committee meeting – any member is welcome, take part in the planning for our upcoming show! – 3502 Manford Drive, Durham, NC