Next Meeting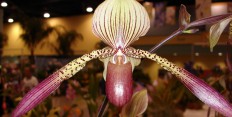 Our next meeting is:
Monday, August 8th
7:30 PM
---
---
We are excited to have Courtney Hackney as guest speaker at our next meeting.  He will be giving a talk on Orchid Growing Tips – so be ready to learn something new!
Mr. Hackney will be bringing seedling plants to sell.  You can pre-order items from the list linked below, but you MUST contact him at Hackneau@comcast.net as soon as possible to let him know!  Some are first-come, first-served divisions.
You can also order a copy of his book, 'American Cattleyas.'
PLEASE NOTE: He does NOT accept credit cards, but will accept checks or cash.
As always, visitors are welcome!
---
---
TOS meetings are held in the Doris Duke Center building at Sarah P. Duke Gardens, on Duke University campus in Durham, North Carolina.
Upcoming Events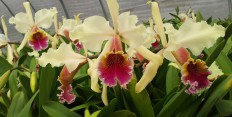 August 20: Monthly American Orchid Society Judging at the Carolinas Judging Center in Greensboro, NC – Plants must arrive between 10:30 – 12:30
September 10: TOS Fall Auction – Beech Shelter at Crabtree Lake Park in Morrisville, NC
November 12 – 13: Merritt Huntington Memorial Symposium – Holiday Inn Patriot at 3032 Richmond Road, Williamsburg, VA
November 18 – 20: 2nd Annual Triangle Orchid Society Show – Doris Duke Center at Sarah P. Duke Gardens on Duke University Campus, Durham, NC