Next Meeting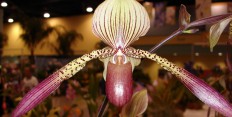 Our next meeting is
Monday, March 13th
at 7:30 PM
---
---
Our guest speaker this month will be Steve Arthur of Graniteville, South Carolina.  He will be discussing Orchid Viruses – learn more about how these viruses work, what symptoms to look for, and how to prevent spread of viruses.
Visit his website for contact info and to ask about pre-ordering – Steve will be bringing plants to sell!
As always, visitors are welcome!
---
---
TOS meetings are held in the Doris Duke Center building at Sarah P. Duke Gardens, on Duke University campus in Durham, NC.
Upcoming Events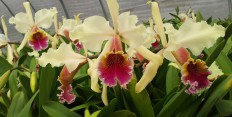 March 4-6: Triad Orchid Society Show and Sale at their new meeting location: 8432 Norcross Road, Colfax, NC.
March 18: Monthly American Orchid Society Judging at the Carolinas Judging Center in Greensboro, NC – Plants must arrive between 10:30 – 12:30
March 25-26: Western North Carolina Orchid Society Asheville Orchid Festival at the North Carolina Arboretum, Asheville, NC.