Next Meeting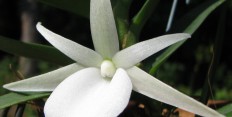 Our next meeting will be at 7:30pm on Monday, May 12th, at the Sarah P. Duke Gardens in Durham.
Lucinda Winn of J&L Orchids will be speaking on Miniature Orchids!  They will be bringing plants to sell.  Remember you can also pre-order exactly what you want from their website for delivery to the meeting, and you will receive a 10% discount.
As always, visitors are welcome!
Upcoming Events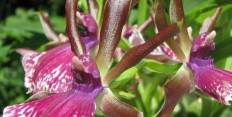 Saturday May 3rd: South Carolina Orchid Society Auction – hosted at Carolina Orchids (3637 Pleasant Road, Fort Mill, SC  29708).  The event will begin with a lunch at noon.  All you need to bring along is a chair!  It's sure to be a good time!
Saturday, May 17th: TOS Spring Orchid Auction!  Come out to the White Oak Shelter at Crabtree Lake Park and bid on some beautiful new orchids!  We'll start with a pot-luck lunch and then get right into the fun with the auction.  We've got a lot of really fabulous plants, so mark this on your calendar!
At the July 14th TOS Meeting, there will be a Member's Plant Sale.  So, plan ahead while repotting and dividing this spring!
August 2nd: TOS Grower's Day at JC Raulston Arboretum.  Save the date!  More information to come.