Next Meeting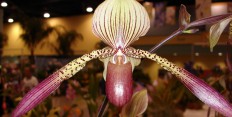 Our next meeting is
Monday, November 13th
at 7:30 PM
---
---
Our guest speaker this month will be Mark Reinke of Marble Branch Farms – he will be giving an interesting talk on Miniature and Compact Cattleyas – hope to see you there!
As always, visitors are welcome!
---
---
TOS meetings are held in the Doris Duke Center building at Sarah P. Duke Gardens, on Duke University campus in Durham, NC.
Upcoming Events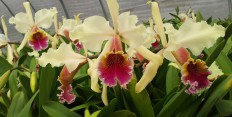 October 21: Monthly American Orchid Society Judging at the Carolinas Judging Center in Greensboro, NC.  Anyone is welcome – all you have to do is bring your plant.  Plants must arrive sometime between 10:30 – 12:30 for registration.  Please note new location: just off I-40, at: 8432 Norcross Road, Colfax, NC
November 10-12: Triangle Orchid Society's 3rd annual 'Fall for Orchids' Show!