Next Meeting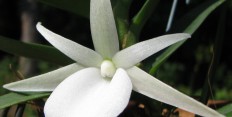 Our next meeting will be the Holiday Party and Potluck on December 8th at the Sarah P. Duke Gardens in Durham.  This meeting starts early, with our covered dish dinner starting at 6:30pm.  Arrive at 6pm to help with setup!  We will have a plant auction to benefit the society – maybe you'll end up coming home with a little orchid present for yourself or a friend!
Remember, it is that time of year – consider printing out a membership form and bringing your yearly dues for 2015, as well.
CLICK HERE FOR A PLANT LIST FOR THE AUCTION !!!
As always, visitors are welcome!
Upcoming Events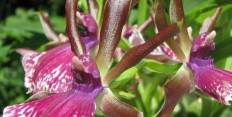 There are only a few TOS Calendars left – contact TOS using info@triangleorchidsociety.org to order one to be brought to the next meeting.  They are $15 and feature images of our own members' lovely flowers!
Remember to pay your Membership dues for the upcoming 2015 year – you can either mail it in or bring it to the next meeting.  By paying your dues, you help TOS continue to provide the membership with speakers & exciting events.  Click here for more information.