Next Meeting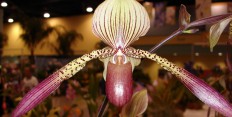 Our next meeting is:
Monday, September 12th
7:30 PM
---
---
We are excited to have Steven Frowine as guest speaker at our next meeting.  He will be giving a talk on Growing Orchids without a Greenhouse.  Steven has written many orchid books, including 'Orchids for Dummies' – he will bring books to sell.
As always, visitors are welcome!
---
---
TOS meetings are held in the Doris Duke Center building at Sarah P. Duke Gardens, on Duke University campus in Durham, North Carolina.
Upcoming Events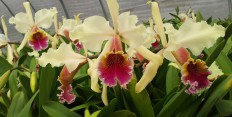 August 20: Monthly American Orchid Society Judging at the Carolinas Judging Center in Greensboro, NC – Plants must arrive between 10:30 – 12:30
September 10: TOS Fall Auction – Beech Shelter at Crabtree Lake Park in Morrisville, NC
November 12 – 13: Merritt Huntington Memorial Symposium – Holiday Inn Patriot at 3032 Richmond Road, Williamsburg, VA
November 18 – 20: 2nd Annual Triangle Orchid Society Show – Doris Duke Center at Sarah P. Duke Gardens on Duke University Campus, Durham, NC