Next Meeting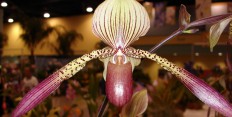 Our next meeting is:
Monday, November 14th
7:30 PM
---
---
Our monthly meeting will have a short presentation on show preparation, and then we will have time to break up into groups and discuss volunteer tasks.  If you haven't signed up to help yet, there is still time – come take part in making the TOS show a success!
WE WILL HAVE A MEMBER'S SALE – members may bring up to 15 plants to sell.  Please let us know if you plant to bring plants at info@triangleorchidsociety.org so we will have enough table space.
There will be refreshments at this meeting!
Click here if you would like to learn more about volunteering.
As always, visitors are welcome!
---
---
TOS meetings are held in the Doris Duke Center building at Sarah P. Duke Gardens, on Duke University campus in Durham, NC.
Upcoming Events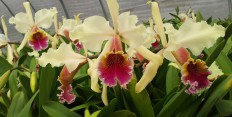 November 12 – 13: Merritt Huntington Memorial Symposium – Holiday Inn Patriot at 3032 Richmond Road, Williamsburg, VA
---
November 18 – 20: 2nd Annual Triangle Orchid Society Show – Doris Duke Center at Sarah P. Duke Gardens on Duke University Campus, Durham, NC
---
November 19: Monthly American Orchid Society Judging at the Carolinas Judging Center in Greensboro, NC – Plants must arrive between 10:30 – 12:30