Next Meeting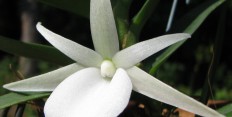 Our next meeting will be at 7:30pm on Monday, August 11th, at the Sarah P. Duke Gardens in Durham.
Our guest speaker will be Dr. Melissa McCormick from the Smithsonian Environmental Research Center.
As always, visitors are welcome!
Upcoming Events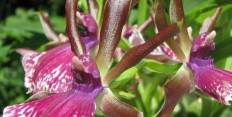 Saturday, August 2nd: TOS Grower's Day at JC Raulston Arboretum from 10am to 4pm.
Click here for information on this exciting event!
Pre-registration is $25 per person.  If you wait, the cost is $30 at the door.
Remember, pre-registration is due by July 29th!
Spread the word by printing out this poster!
Saturday, September 13th: TOS Fall Orchid Auction at Crabtree Park in Morrisville, NC.  Stay tuned for more information!
NOTICE: there will be NO monthly meeting on September 8th, instead plan on going to the Auction!