Next Meeting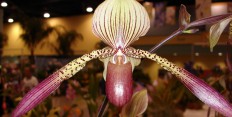 Our next meeting is:
Monday, May 9th
7:30 PM
---
---
This month we are excited to welcome guest speaker Glen Decker of Piping Rock Orchids, who will be discussing Phragmipediums!  There will be orchids for sale at the meeting.
As always, visitors are welcome!
---
---
TOS meetings are held in the Doris Duke Center building at Sarah P. Duke Gardens, on Duke University campus in Durham, North Carolina.