Next Meeting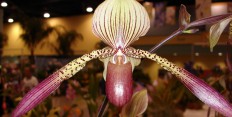 Our next meeting is:
Monday, February 8th
7:30 PM
---
---
This month will be an orchid expert panel – bring all of your orchid-related questions.  Beginners to experienced growers, we all can benefit from sharing our experience and knowledge.
As always, visitors are welcome!
---
---
TOS meetings are held in the Doris Duke Center at Sarah P. Duke Gardens, on Duke University campus in Durham, North Carolina.
Upcoming Events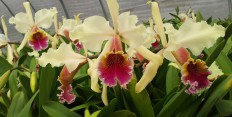 February 12 – 14: SC Orchid Society Show – Riverbanks Zoo & Botanical Gardens, Columbia, SC
February 13: Darwin Day at the North Carolina Museum of Natural Sciences, Raleigh, NC
February 19 – 21: Virginia Orchid Society Show – Strange's Garden Center, Richmond, VA
February 20: Monthly American Orchid Society Judging at the Carolinas Judging Center in Greensboro, NC – Plants must arrive between 10:30 – 12:30
March 4 – 6: Triad Orchid Society Show – Greensboro Council of Garden Clubs, behind the Greensboro Science Center, Greensboro, NC
March 12: Sandhills Orchid Society Growers' Day – Fayetteville, NC
April  14 – 17: Asheville Orchid Festival – events held at the Hilton Asheville Biltmore Park and North Carolina Arboretum, Asheville, NC
June 24 – 26: Breezy Hill Orchid Festival – Steve Arthur Orchids, Graniteville, SC