Next Meeting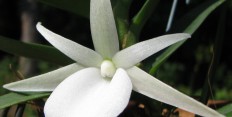 Our next meeting will be on Monday, April 13th at the Sarah P. Duke Gardens in Durham.  Our guest speaker will be Guillermo Salazar, who will be discussing a fabulous genus – Stanhopea!
Remember that the TOS Spring Orchid Auction is on Sunday, April 26th, as well!  This is an important fundraising event for our society, so plan to come and bid on a few new orchids!
As always, visitors are welcome!