Next Meeting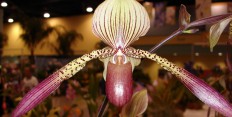 Our next meeting is
Monday, August 14th
at 7:30 PM
---
---
Our guest speaker this month will be Fred Clarke of Sunset Valley Orchids in Vista, California.  He will be talking about Catasetum Hybrids – hope to see you there!
As always, visitors are welcome!
---
---
TOS meetings are held in the Doris Duke Center building at Sarah P. Duke Gardens, on Duke University campus in Durham, NC.
Upcoming Events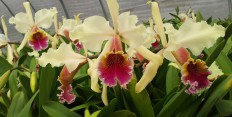 June 24: Keiki Club at Harry Gallis' greenhouse – from 9:30am-noon – 4110 W Carver Street, Durham, NC, 27712
August 19: Monthly American Orchid Society Judging at the Carolinas Judging Center in Greensboro, NC.  Anyone is welcome – all you have to do is bring your plant.  Plants must arrive sometime between 10:30 – 12:30 for registration.  Please note new location: just off I-40, at: 8432 Norcross Road, Colfax, NC
August 26: Keiki Club at Elena and Ralph's greenhouse – 9:30am-noon – 4400 WG Scarlett Dr, Durham, NC 27705
September 9: TOS Fall Auction & Fundraiser – at the Beech Shelter at Crabtree Lake Park in Morrisville, NC