Next Meeting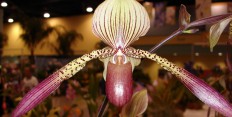 Our next meeting is:
Monday, October 10th
7:30 PM
---
---
We are excited to have Art Chadwick Jr. of Chadwick & Son Orchids as guest speaker at our next meeting.  The topic of the evening will be "The Great Cattleya Species of the Cut Flower Era," covering the eight species used in the early days of corsages.
He will be bringing orchids to sell.
As always, visitors are welcome!
---
---
TOS meetings are held in the Doris Duke Center building at Sarah P. Duke Gardens, on Duke University campus in Durham, North Carolina.
Upcoming Events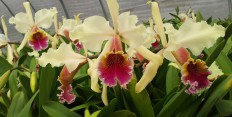 October 8, 9:30 am (Saturday): Fundraising Committee Meeting for the upcoming TOS Show: meet at Nancy's house, 3502 Manford Drive, Durham, NC 27707
---
October 15: Monthly American Orchid Society Judging at the Carolinas Judging Center in Greensboro, NC – Plants must arrive between 10:30 – 12:30
---
November 12 – 13: Merritt Huntington Memorial Symposium – Holiday Inn Patriot at 3032 Richmond Road, Williamsburg, VA
---
November 18 – 20: 2nd Annual Triangle Orchid Society Show – Doris Duke Center at Sarah P. Duke Gardens on Duke University Campus, Durham, NC