Next Meeting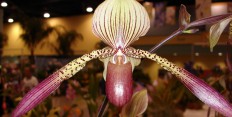 Our next meeting is:
Monday, July 11th
7:30 PM
---
---
Have you ever considered traveling to attend one of the larger orchid events elsewhere in the country?  This month we are excited to have our own John Stanton of The Orchid Trail giving a slideshow and discussion on some of the amazing National Orchid Shows!
As always, visitors are welcome!
Member's Sale at this meeting – TOS members can bring up to 15 healthy plants to sell.  Please contact TOS at info@triangleorchidsociety.org a by July 4th to let us know how many plants you will be bringing, so we can ensure there is enough table space for everyone.  TOS asks that you consider donating 10% of profits to the society.
---
---
TOS meetings are held in the Doris Duke Center building at Sarah P. Duke Gardens, on Duke University campus in Durham, North Carolina.
Upcoming Events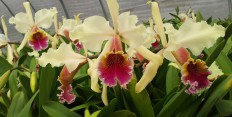 June 24 – 26: Breezy Hill Orchid Festival – Steve Arthur Orchids, Graniteville, SC
July 16: Monthly American Orchid Society Judging at the Carolinas Judging Center in Greensboro, NC – Plants must arrive between 10:30 – 12:30
July 19: Durham Garden Forum's 'Gardener's Fair' at the Doris Duke Center – 6:30pm – 8:00pm
September 10: TOS Fall Auction – Beech Shelter at Crabtree Lake Park in Morrisville, NC
November 12 – 13: Merritt Huntington Memorial Symposium – Holiday Inn Patriot at 3032 Richmond Road, Williamsburg, VA
November 18 – 20: 2nd Annual Triangle Orchid Society Show – Doris Duke Center at Sarah P. Duke Gardens on Duke University Campus, Durham, NC