Next Meeting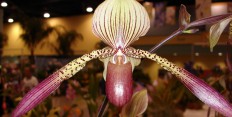 Our next meeting is
Monday, April 10th
at 7:30 PM
---
---
There will be no guest speaker this month – instead, we will be having our Spring Fundraising Auction!  Come out and bid on some lovely orchid hybrids and species (many in bud/bloom!) to benefit our society and help pay for speakers.  Hope to see you there!
As always, visitors are welcome!
---
---
TOS meetings are held in the Doris Duke Center building at Sarah P. Duke Gardens, on Duke University campus in Durham, NC.
Upcoming Events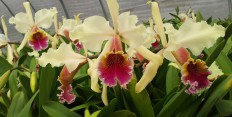 March 25-26: Western North Carolina Orchid Society's Asheville Orchid Festival at the North Carolina Arboretum, Asheville, NC.
March 25: Cape Fear Orchid Society's "Big Bloomin' Orchid Day" at Brightmore of Wilmington, NC.
April 15: Monthly American Orchid Society Judging at the Carolinas Judging Center in Greensboro, NC (AT NEW LOCATION, just off I-40.  Address is: 8432 Norcross Road, Colfax, NC) – Plants must arrive between 10:30 – 12:30